This photo of my Maternal 3rd Great Grandmother, Martha Horton Gentry, was taken about 1900 in Madison Co., NC. GGGreat Grandma Gentry was the daughter of Joseph and Elizabeth Horton. She was born in 1825 in Surry Co., NC. She married Joseph Jasper Gentry.

Wilkie Family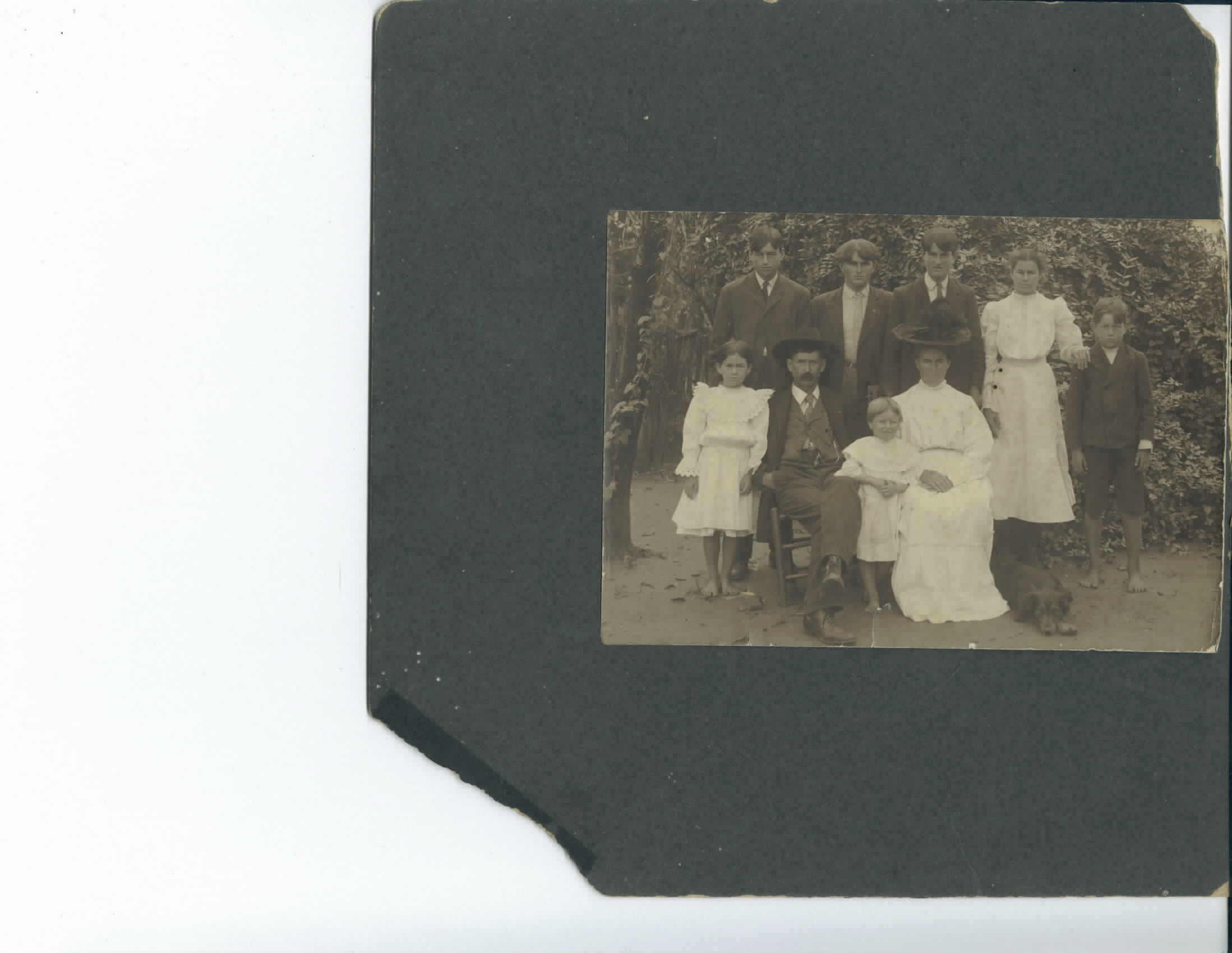 Rufus J. Morrow Wilkie with family
Rufus John Morrow Wilkie and Unity Susannah Ruppe Wilkie with children.
The young man second from the left behind his parents is my Maternal 2nd Great Grandfather, George W. Wilkie.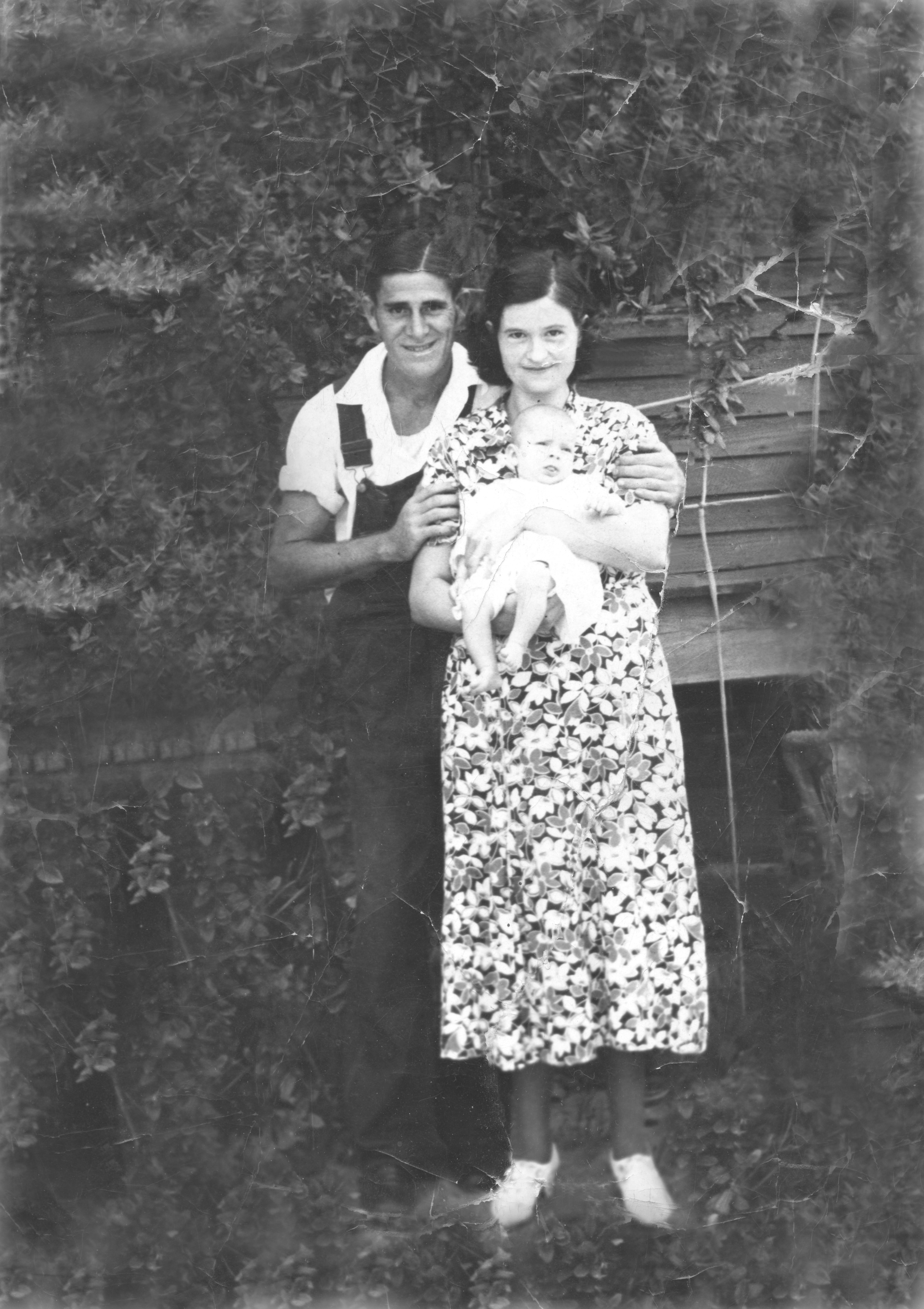 This is a photo of my Maternal Grandparents: Berlin Ervin & Grace Wilkie Meadows. The baby is my mom.

Here we are in Hopewell Baptist Church Cemetery in Blacksburg with two of my Paternal GGGreat Grandparents, Cortis & Dulcinia Moss Moss (they we're first cousins).